Welcome to this edition of the MACROC Newsletter.
CEO Breakfast Forums for 2011
The very popular MACROC CEO Breakfast Forums will be run again in 2011 with the first being held on the morning of Tuesday 5 April at the Harrington Grove Country Club. The guest speaker is David Head, owner of Macarthur based business Southwell Engineering and current President of the Camden Show Society.

This year marks the 125th anniversary of the Camden Show. Join us to hear David talk about the challenges involved in making this iconic event bigger and better.

Sponsorship opportunities are still available for this Forum as well as for the other Forums to be held later in the year. You can download a copy of the Sponsorship document from the MACROC website www.macroc.nsw.gov.au or call MACROC on 4645 4965.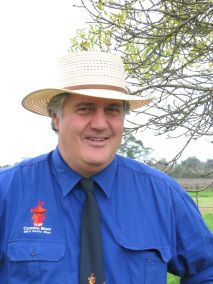 David Head, President, Camden Show

2011 Macarthur Jobs and Training Expo
The first Macarthur Jobs and Training Expo held in June 2010 was extremely successful with sixty exhibitors providing information to the estimated 900 people who attended the event. This year the Expo Committee (of which MACROC is a member) is planning the event for August. Closer to the event information about the Jobs and Training Expo will be sent out to businesses and we would encourage you to participate.
For more information about the Macarthur Jobs and Training Expo call MACROC on 4645 4965.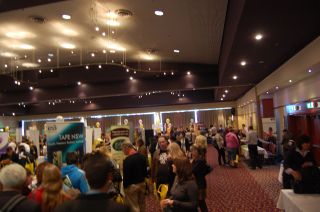 Macarthur Jobs and Training Expo 2010

Regional Development Australia, Sydney in Macarthur
The President of MACROC and the Mayor of Campbelltown met with the Board of Regional Development Australia, Sydney when Campbelltown played host to the RDA Board Meeting. In an informal exchange with RDA Board Members both Cr Benn Banasik and Cr Paul Lake stressed the critical importance of the timely provision of infrastructure for the Macarthur region and the need for job growth to match population growth. Cr Banasik said that MACROC would welcome any support that RDA Sydney could provide in these areas and would be happy to work with RDA to progress this agenda.

Metropolitan Plan for Sydney 2036
In the Metropolitan Plan for Sydney 2036 released by the State Government in December 2010 the jobs target for South West Sydney has risen from 89,000 in the 2005 Metropolitan Strategy to 141,000 for a comparable 25-year planning horizon. However the population forecast for South West Sydney is not provided in the Metropolitan Plan and this makes it difficult to form a view on the adequacy of this jobs target in relation to population growth.

Whether you use figures on population growth from the 2006 Census or from the population projections of the Transport Data Centre it seems that the South West still has a lower than acceptable jobs-to-population ratio and MACROC will continue to lobby the State Government to reassess employment targets for the South West.

It is critical for the future of our region that we provide residents with an adequate supply of employment within an acceptable travelling distance, as well as a wide range of employment opportunities.

The Metropolitan Plan for Sydney 2036 can be found at www.metrostrategy.nsw.gov.au .
M5 Task Force
MACROC is a member of the M5 Task Force established to lobby State and Federal Governments on the need for increased planning and funding for the M5 corridor and to focus attention on the transport needs of Sydney's South and South West Sydney as the current network is near capacity and will face immense pressure from growth in freight infrastructure as well as projected population growth.

Representatives from the Macarthur Councils joined other members of the M5 Task Force when they went to Canberra on 2 March to meet with the Federal Shadow Minister for Infrastructure and Transport, the Hon Warren Truss MP to present their case and meetings are currently being sought with other Ministers and Shadow Ministers.

Submission on Maldon-Dombarton Rail Link
MACROC made a submission to the feasibility study of a rail line between Maldon and Dombarton. The Australian Government commissioned study is intended to assess existing infrastructure, detailed planning and engineering work requirements and provide economic and financial modelling to determine the viability of this project. The study will examine the long term economic viability of the Maldon-Dombarton Rail Link in the context of the growth in coal export demand, the growth of Southern Sydney as a freight and business hub and the expansion of Port Kembla following the transfer of vehicle imports from Port Jackson.

MACROC considers the completion of the Maldon-Dombarton Rail Link as vital to the growth of South West Sydney as a business and freight hub. The MACROC submission can be found at: www.macroc.nsw.gov.au .

The Pre Feasibility Study on the Rail Link, released in 2009, can be found at: www.nationbuildingprogram.gov.au/projects/ProjectDetails.aspx?Project_id=RAIL016 .

Asbestos Information Evening Postponed
Unfortunately the Asbestos Disease Information Evening that MACROC was to host in partnership with the Asbestos Diseases Foundation of Australia in February has had to be postponed. We are hoping the evening will still go ahead but later in 2011. The new date, when decided, will be posted on the MACROC website and will appear in the local papers.

The evening will be a must for people who want to learn more about asbestos related diseases, new breakthroughs in treatment and how to avoid putting oneself at risk.

For more information about asbestos and asbestos related diseases go to www.adfa.org.au .
Macarthur Sustainable Living Expo
On Sunday 3 April the Macarthur Centre for Sustainable Living will be hosting the Macarthur Sustainable Living Expo designed to showcase sustainable products and services available to Macarthur residents. On display will be solar power products, grey water and water wise products as well as a variety of energy efficient products. There will also be food and market stalls, entertainment and children's activities and workshops on no dig gardening and worm farms.

The Macarthur Centre for Sustainable Living is supported by the MACROC Councils.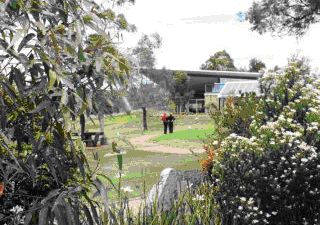 Australia Consumer Law and Your Business
The ACCC has recently released three publications designed to help businesses understand their rights and obligations under the Australian Consumer Law.

The first publication provides a broad overview of the ACL and some of the key requirements. This publication can be found at www.accc.gov.au/content/index.phtml/itemld/963190 .

The second publication provides specific details on the consumer guarantees that are a key part of the ACL. This publication can be found at: www.accc.gov.au/content/index.phtml/itemld/963172 .

The final publication covers the area of sales practices, including unsolicited consumer agreements, lay-by agreements and proof of transaction. This publication can be found at: www.accc.gov.au/content/index.phtml/itemld/964238 .
Winning Business Online
Winning Business Online is a program of small business courses, featuring 10 easy-to-follow informative modules, with essential information needed to start an online business. Written by leading industry professionals, these small business courses are designed to help your business increase sales, reduce costs and simplify operations, this site is perfect for anyone starting an online business.

Click on: http://www.winningbusinessonline.com.au/
Business Clusters Directory
Business clusters are like-minded groups of businesses and supporting organisations with common business objectives that work collaboratively for economic growth.

Clusters can include businesses with complementary capability or businesses involved in the same supply/value chain with common suppliers and distributors, and can include related organisations that support these businesses such as industry associations and knowledge providers (universities and research institutions).

The NSW State Government's The Business Clusters Directory enables collaboration between existing NSW business clusters and networks for competitive advantage. If you are a business use the directory to connect to a business cluster in your area which has common business objectives.

You can find the directory at: www.smallbiz.nsw.gov.au/initiatives/clusters/directory .
Dates for 2011
MACROC CEO Breakfast Forum Camden, 5 April 2011

MACROC CEO Breakfast Forum Wollondilly, July 2011 (date TBC)

MACROC CEO Breakfast Campbelltown, November 2011 (date TBC)
Attention:
This newsletter is purely for information. MACROC takes no responsibility and provides no guarantees, warranties or representations, implied or otherwise, for the content and accuracy of the newsletter, featured products and links.